Darren Jermyn – Associate Head Coach
Darren Jermyn, Head Coach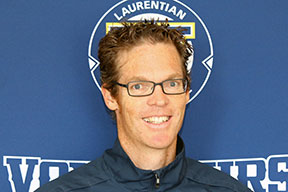 Darren Jermyn contributes a unique set of skills and extensive experience to his coaching position. A former bronze medalist in the OUA 1500m, a top-20 finisher at the CIS X-C Championships and a qualifier for both the CIS and Canadian Nationals in middle distance events, he has competed successfully for both the University of Western Ontario and Laurentian during his collegiate career.
Coaching with both Laurentian University and Track North Athletic Club since 2000, his athletes have won numerous Athletics Ontario, OFSAA, National Youth and National Junior Championship medals and have competed in both World Junior and Junior Pan-American Games Championships.
Darren was the winner of the Sudbury Kinsmen's Coach of the Year Award in 2011.
A physiotherapist with a background in orthopaedics and sports injuries, he operates his own injury and gait analysis clinic for runners (http://www.sudburyrunningphysio.com/).  Darren works as the Director of Community Health and Rehabilitation at Health Sciences North, and is also a lecturer at the Northern Ontario School of Medicine.
Watch Darren in action in this video.
Email: dx_jermyn@laurentian.ca