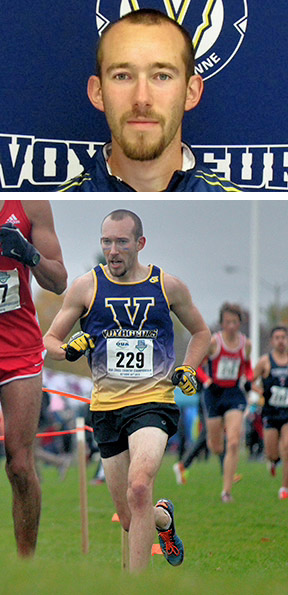 Program: Masters in Geology
Year: 5
Hometown: Negaunee, Michigan
High School:
High School Coach:
Personal Bests
10km (XC): 33:10 (2016)
8km: (XC): 26:16 (2016)
5km (XC): 16:18 (2016)
3000m: 8:54.83 (2017)
1500m: 4:10.27 (2017)
Personal Information
• Pre-race or Race ritual/song: morning coffee / hot chocolate and prayer
• Favourite TV show or movie: The Secret Life of Walter Mitty (good music, geology, etc.), Jeremiah Johnson, The Revenant (how much does racing really hurt?)
• Summer job: Summer 2015-16: interior / exterior painting, geology research / lab work.  Summer 2016-17: Mapping and sampling rocks in the permafrost region of northernmost Quebec.
• Fun Fact: I started running at age 13 in steel-toed boots along old gravel logging roads in Michigan's U.P.  I dodged wolves, coyotes, bears, and (in the winter) snowmobiles, and I have never been bitten (nor frostbitten!).