Jim Taylor – Assistant Coach – Horizontal Jumps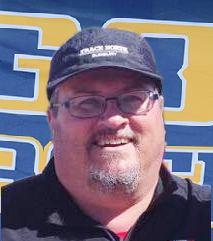 Jim Taylor has coached track and field as a member of Athletics Canada for the past 27 years and during this time has developed many national level and world class athletes including 11 National Champions, 6 National Team Members and 35+ Provincial Champions.
Nicknamed "the Triple Jump Doctor," Jim's unconventional system of training, is the key to the success of his athletes. Jim is aware of the physical demands of sport and the preparation needed to succeed. While his specialty is the horizontal jumps, Jim has worked with Olympic athletes from the sports of both hockey and track and field, helping them develop their speed, power and strength, through functional movement.
In addition to coaching with Laurentian, Jim also coaches with Sudbury's Track North Athletic Club, and his own company, Taylor Made Athletics.