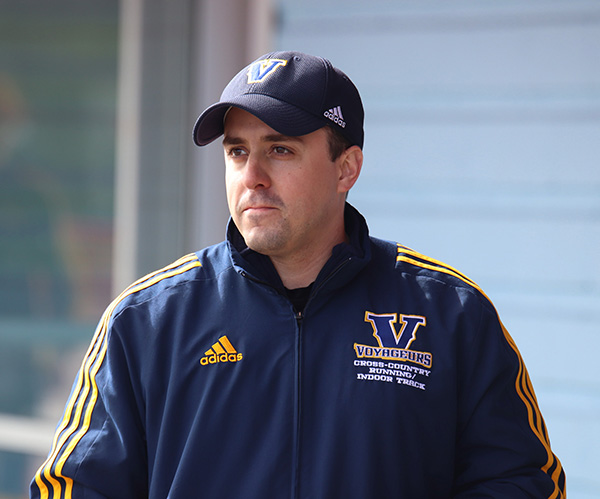 Joe Burke is a former varsity runner with the University of Western Ontario and Track North Athletic Club. He is a certified Athletics Ontario Club Coach (Level 2) for Sprints and Hurdle disciplines and works primarily with our sprint and middle distance groups.
As an athlete, Burke competed primarily in the 400m, 800m and 1500m, finishing in the top 10 provincially in the 800m at the youth Athletics Ontario championships and winning a silver medal with his teammates on Track North's 4 by 800m team in 2009. Burke was also 3rd runner on Track North's 9th place finishing Junior Men's Cross Country squad at the Athletics Canada Junior National Cross Country Championships in 2009 and is a 4 time gold medalist at the NOSSA regional championships in the 400m (2007) and 800m from 2008 to 2010.
Joe holds a masters degree in Indigenous Relations (2020), and a B.A. in Political Science (2014) and is an administrator in the post-secondary education sector. He brings with him great enthusiasm for athletic development and the professional skills developed by student-athletes continually working toward career-oriented disciplines.