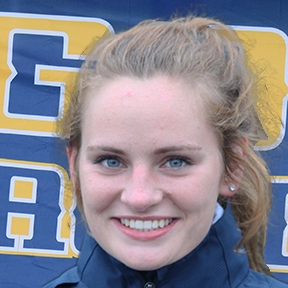 Megan Crocker is a 4-year alumnus of  the Voyageurs, and continues her involvement by both coaching and training with the squad. 
A former 2nd-team All-OUA cross-country runner and top-10 finisher in the 3000m at the U SPORT track championships, coach Crocker brings a wealth of practical experience to the team.
A native of Mississauga, she currently works as an elementary school teacher.