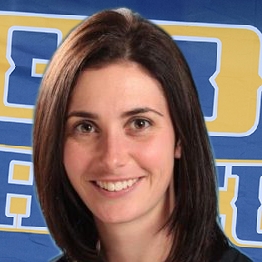 Nicole Dubuc-Charbonneau, PhD
Nicole Dubuc-Charbonneau is a mental performance consultant who has been a certified professional member of the Canadian Sport Psychology Association (CSPA) since January 2010.
Recipient of the 2015 CSPA Young Professional Award, Nicole is driven to help athletes achieve greater well-being and reach their athletic potential.
In addition to having sport psychology courses at the collegiate level, she continues to research within the field in order to present up-to-date strategies on reaching optimal performance.
Despite, having worked with athletes from various levels and sport disciplines (gymnastics, hockey, fencing, curling, etc.), Nicole's dedication to the Laurentian cross-country program is deeply rooted. This is her 10th year working closely with the team by offering group and individual consulting sessions tailored to meet athlete needs.
Here's a video of Nicole in action.